Game: Nebel Geisterjäger ~ The First Lamb Free Download

An NTRPG from a male POV. Use tools like heart monitoring and surveillance to shield your girlfriend, Kana, from her scheming boss. With 5 endings and choices shaping interactions, can you keep her safe? Amidst exorcism, intrigue, and personal choices, protect your bond and confront inner desires.
About This Game
Some of the game's extra content can be found by clicking on "Visit the website" in the right hand column of this page.

Game Features
This title offers a male-centric NTRPG experience.
Unlike traditional NTR games that narrate from a female perspective, players utilize various methods like heartbeat monitoring, phone calls, surveillance cameras, and questioning bystanders to gather information, aiming to protect their girlfriend from a nefarious boss.
Their unpredictable fate is unknown, just like any living human being. Change your actions depending on the situation, come up with a strategy, and enjoy the thrilling battle.
Events depicted from various perspectives such as tweets, images and videos uploaded on SNS, and dreams may change drastically depending on the progress of the game.
Pure love route is also possible! There is a chance to redeem the situation before she is completely stolen.
This game has five hidden endings depending on the choices made, with replayability. Can you really protect her until the end?

Story
The protagonist Tsukasa Sakurai and Kana Kashiwazaki were recently hired as full-time employees of Nebel Tokyo Branch, a globally renowned company in paranormal research and development. However, they were suddenly transferred to a remote town called Sara and assigned to a long-term exorcism mission. To make matters worse, their notorious boss also joined the mission as a support member.
Sara was the place where a strange incident that shook the nation 12 years ago originated. To purify the endless calamities and revive this desolate town, the truth that has been hidden for 12 years must be uncovered.
The story of their exorcism journey begins now with these three people…
Game Mechanics
・ Multiple Large Exploration Maps.
・ Innovative Interactive Camera System.
・ Unpredictable adversaries requiring constant vigilance.
・ Rich event branching and numerical management systems.
・ Dual hidden storylines.
Game System
The game flow is divided into two parts: the daytime part, "Exorcism," and the nighttime part, "Event".
In the daytime exocrism, players are forced to separate from Kana. Making each room safe and placing items in advance to accommodate her actions will reduce the difficulty of her side.
If Kana fails… Lawrence will not miss this great opportunity.
During the night, you will be free to act on your own. You can go out to dinner with Kana, meet up in the park for donuts, or intentionally fail to keep your promises.
Naturally, Lawrence is also trying to get his hands on Kana.
If you don't notice the SOS sign from Kana or don't get there in time…

Nebel Geisterjäger ~ The First Lamb Game Free Download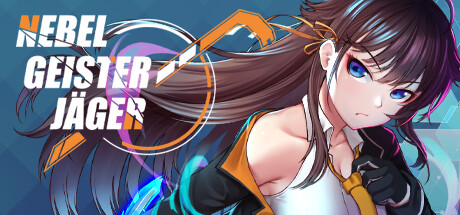 Nebel Geisterjäger ~ The First Lamb Trailer

Nebel Geisterjäger ~ The First Lamb Game Download Full Version (Uncensored)
Title: Nebel Geisterjäger ~ The First Lamb
Genre: RPG
Developer:
Publisher:
Release Date: December 2023
System Requirements
Minimum:

OS: Windows 10 or later
Processor: Intel Core™ i3-2100 or similar
Memory: 1 GB RAM
Graphics: GeForce™ GTX 640 series or similar
DirectX: Version 10
Storage: 1 GB available space
Recommended:

OS: Windows 10 or later
Processor: Intel Core™ i7-4600M or similar
Memory: 4 GB RAM
Graphics: GeForce™ GTX 750 series or similar
DirectX: Version 11
Storage: 1 GB available space
Free Download Nebel Geisterjäger ~ The First Lamb Game
Full Game, latest version. Download for Free!